Why is Bitcoin so volatile? Why are the supply and demand driving it to unprecedented levels of volatility and how does it stack up against other derivatives?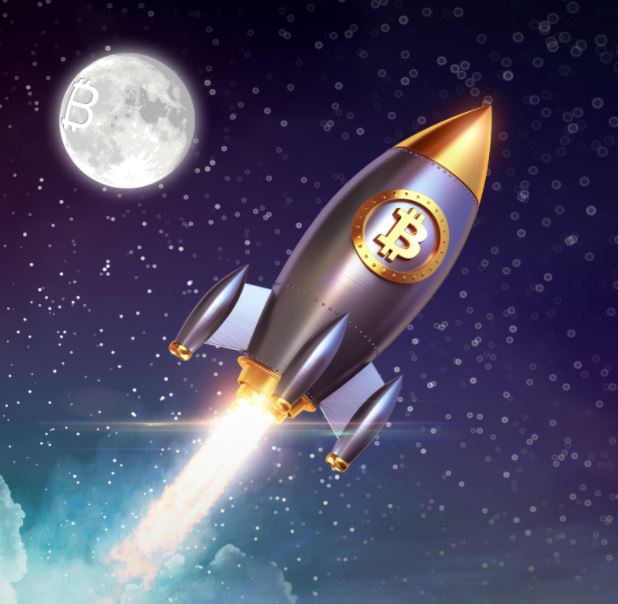 As this is a lengthy and involved post, the summary is included in the bottom 🙂
One thing that is extremely interesting about Bitcoin is the certainty of its supply and the constant roller coaster of its demand. Bitcoin has a unique characteristic unlike any other type of traditional derivative. Bitcoin can be bought, sold and it can be mined. The mining rate of Bitcoin has been a very predictable figure unlike other traditional assets such as standard commodities and currencies.
The quantity of available Bitcoins is a fixed number which will never exceed 21 million Bitcoins. Its inherent scarcity is a major driver to its astronomical rise. This feature of Bitcoin and a few other cryptocurrencies makes its supply completely inelastic. Regardless of how high Bitcoin's price goes, people who mine will never be able to produce more than 21 million coins. Increases in the price of Bitcoin won't necessarily induce miners to create more coins today at the expense of creating less in the future since the total supply will reach its limit of 21 million.
The inelastic supply of Bitcoin is a leading factor in its constant volatility. Derivatives with inelastic supply tend to be more price sensitive to shifts in demand than derivatives that have healthy levels of elasticity.
#Economics101: The same can be said for demand. Inelastic demand leads to higher price changes in response to small fluctuations in either supply or demand.
A derivative which can be closely compared to Bitcoin in terms of inelastic supply and demand is natural gas. If the price of natural gas shoots up today, consumers will still require natural gas to generate electricity, heating and to power industrial operations. So, regardless of volatile price moves consumers will still be willing to pay for it in the short term. In the long term, things can start to shift to a different demand curve.
The same can be said for the supply of natural gas. Let's say that the price of natural gas doubles, which isn't very good, in the short term, producers will have trouble increasing the supply. The same can also be said for crude oil. What makes commodities like natural gas and crude oil different from Bitcoin is that their long-term supply has varying degrees of elasticity.
In the short term, natural gas and crude oil prices may experience degrees of slight volatility, but over the long-term, prices converge towards a healthy equilibrium. Let's suppose that natural gas prices and oil prices experience consistent price increases. If this were the case, producers have the ability and will find ways, sometimes even alternative ways of producing more, which has been historically proven.
The same can't be said for Bitcoin. What rising Bitcoin prices can do is increase the probability of #FORKS.
WHAT THE HECK ARE FORKS ?
Forks are changes, additions or improvements to the software of a cryptocurrency, or in this case Bitcoin, which creates an additional version. Forks can be temporary, lasting a few days, weeks and months or they can be permanently added to the blockchain. An example of this is Bitcoin Cash spinning out from Bitcoin. So, one can make the argument that the supply of Bitcoin is increasing through the creation of a similar or improved cryptocurrency.
The fixed (inelastic) supply of Bitcoin is a major factor driving the rise in its price. The chart below shows the average price of Bitcoin across a majority of exchanges since its birth.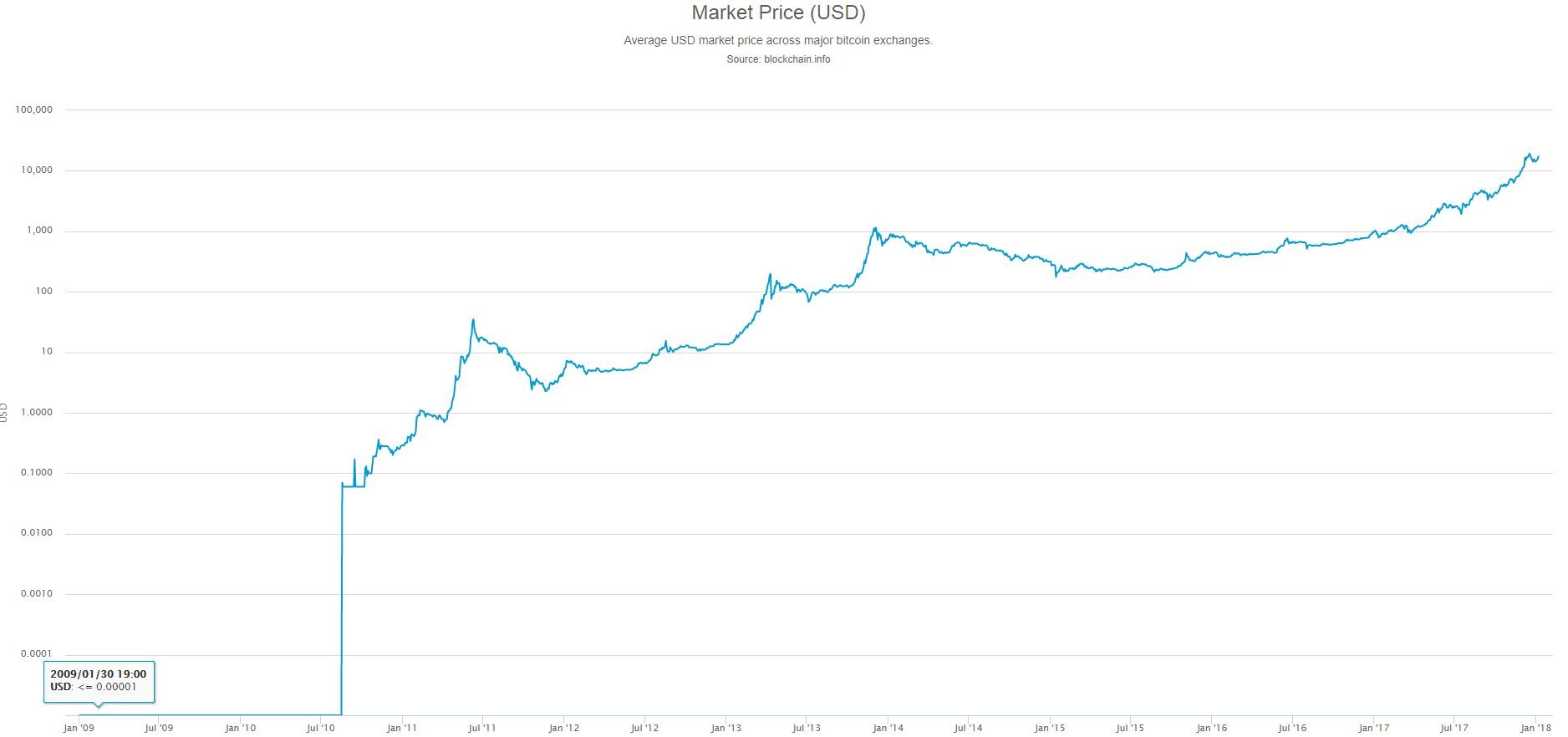 In the early years of Bitcoins release, the supply of Bitcoins grew at a rate of roughly 2.2 million coins per year. Since its birth, the supply has continued to grow, but the rate at which the supply has grown has slowed down significantly. This is in part due to the mining and growth of mining in recent years.
HOW ARE BITCOINS CREATED?
Bitcoins are mined. What the heck does this even mean?
The process of mining is extremely complicated. All you need to know is mining involves computers solving complex cryptographic math problems at insane rates of speeds.
So why solve all these complicated math problems? When there are large sums of money involved people will solve just about any problem. In exchange for solving these complex problems, miners receive Bitcoins. The difficulty of these math problems has increased exponentially over the years which in turn requires additional computational power to solve them. This has not only driven the price of Bitcoin higher but also the physical equipment required to mine it.
Below is a chart showing the rising difficulty level of mining since its inception. The graph represents a relative measure of how difficult it is to find a new block and complete a new block. The difficulty level is adjusted periodically as a function of how much hashing power has been deployed by the network of miners.
#Source >>>> https://blockchain.info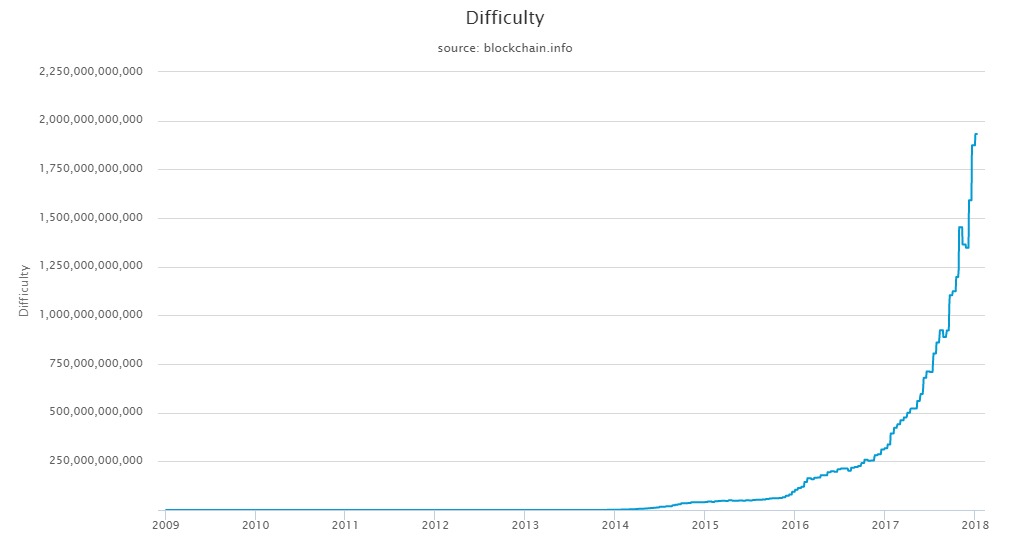 It should be no question that as the difficulty increases so does the cost per transaction. Below is a chart showing mining revenue divided by the number of transactions since Bitcoin mining inception.
#Source >>>> https://blockchain.info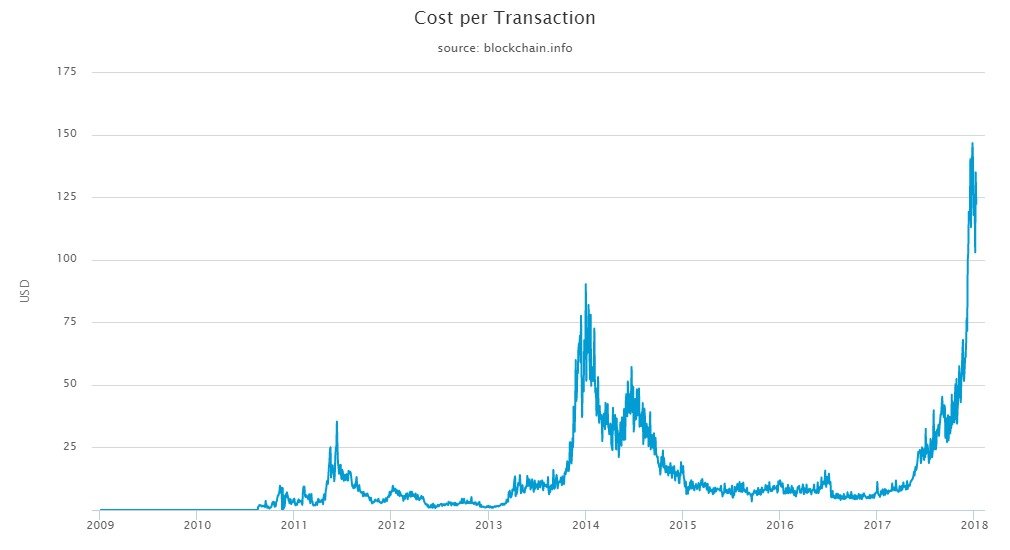 So one can make the comparison that Bitcoin behaves much like energy and metal derivatives. The difficulty of finding, extracting and refining commodities from our planet has increased exponentially over time. This will drive the price up over time and once it becomes so high, innovation is necessary in order to bring the cost lower to a level where consumers have the purchasing power to use them.
Take the rising cost of oil for example. Back in 2001, the cost of 1 barrel of oil was approximately $23. Today it is nearly double at approximately $42.74. In 2008 oil has hit a high over $91 per single barrel. After that, it slowly declined as alternative solutions such as electric cars began to get introduced.
So is the million dollar question, what will happen to the price of Bitcoin over the next few years or even months?
Lets dive deeper.
#Source >>>> https://blockchain.info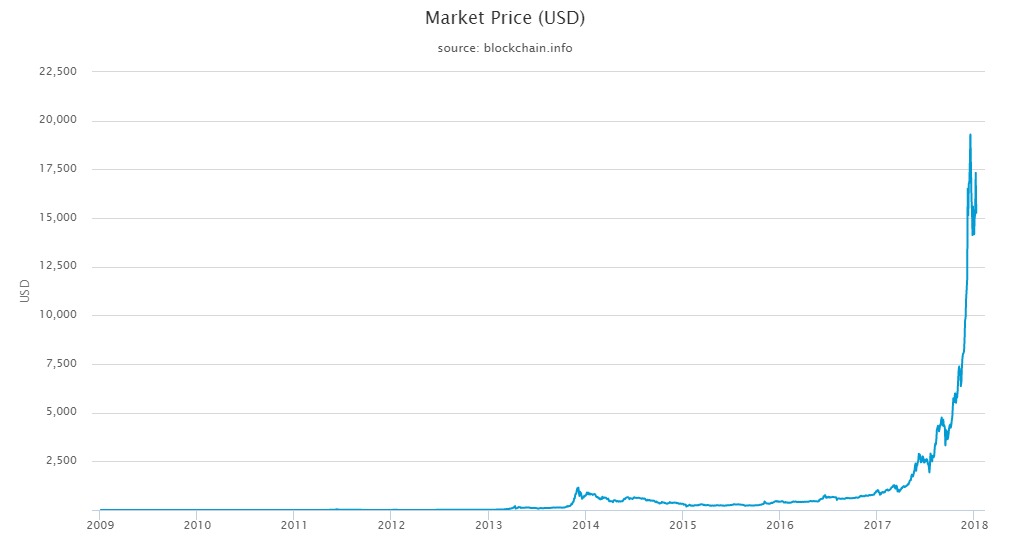 Looking at the figures above it is obvious that as the difficulty rises so does the cost of producing more Bitcoins. This, in turn, does drive the price higher. This is true, but it isn't the full picture. Although hard to see from the graph, Bitcoin did suffer roughly a 90% drop in price from 2010-2011. It's unprecedented rise followed by roughly a 2 year correction period until price started to normalize. Once the next bull market began to take off in 2013 the mining difficulty also picked up.
See from the graph below.
#Source >>>> https://blockchain.info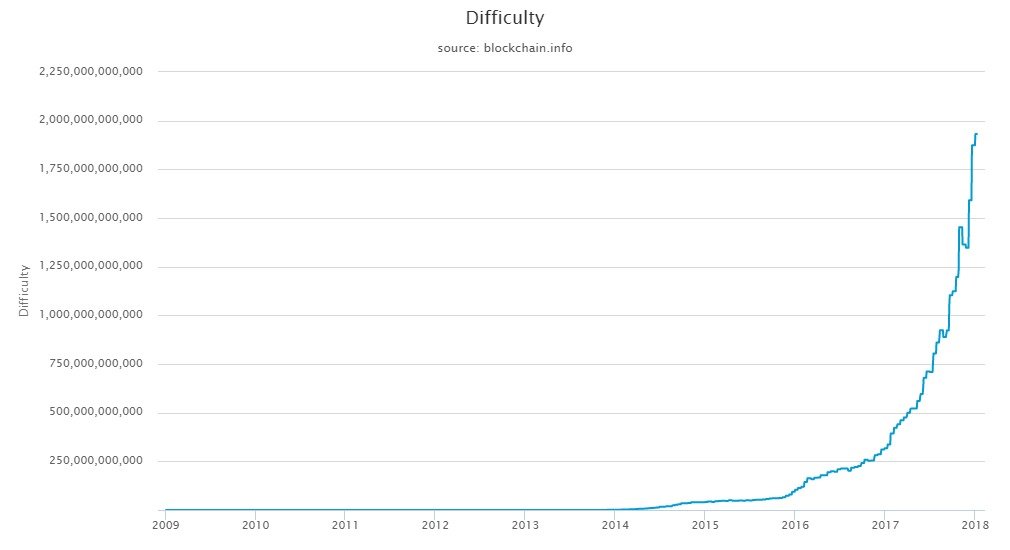 There was also another period of the same price & mining difficulty behavior following the rise from 2013-2015, where Bitcoin experienced yet nearly another 90% drop in price. During that period the difficulty also consolidated until the next bull market.
HOW WILL THE DIFFICULTY IN MINING BITCOIN CHANGE OVER THE NEXT FEW YEARS?
With the current price of Bitcoin flirting around the $14,000 – $18,000 range it can be safe to make the assumption that the difficulty level may continue to increase, but you can also make the assumption that if and when Bitcoin experiences another serious 60-90% correction the mining difficulty may consolidate.
It is worth to mention that the founders and original miners of Bitcoin hold approximately 5-6 million Bitcoins. In theory as the price of Bitcoin goes up this might be a motivating factor for them to sell and move their money into more stable asset classes. With this in mind, the supply of Bitcoin may not be so inelastic in the short term,
THE DEMAND OF BITCOIN
One thing is clear about Bitcoin and that is its fixed supply of 21 million coins, but it is difficult to get an estimate of its underlying demand. What we do know about Bitcoin is daily volume and the number of transactions that do occur.
Below is a graph of the total number of Bitcoin transactions over a 6 month period. You can see that it's perfectly linear. It is correlated to the rising price of Bitcoin, but it's not necessarily a contributing factor to its rising price.
#Source >>>> https://blockchain.info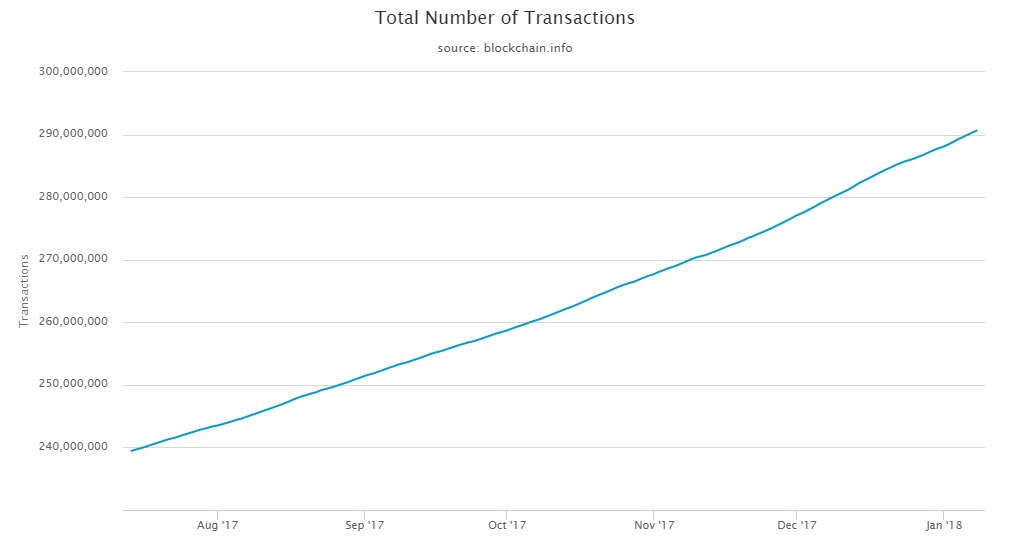 Transaction costs exploded in 2010 prior to Bitcoin experiencing a serious 90% drop in price. After they fell and another bull market developed in 2013, Bitcoins price, mining difficulty, and transactions costs began to increase as well. Is this going to be the common trend going forward? It's not 100% clear but it seems to be a correlated pattern. Transactions costs reached an astronomical high of $80 in late 2013 which drove another Bitcoin price crash. By the middle of 2015, transactions costs slid to roughly $10 which was slowly followed by yet another bull market.
Transactions costs in the last year have been dancing from a low of $7.50 in February of 2017 to a high of $155 in late December. Since then, high transactions costs have been slowly dropping.
IS ANOTHER MAJOR CORRECTION ON THE WAY?
There is no certainty. There are just more questions.
How much longer can Bitcoin sustain the insanely high transaction costs without experience a serious market crash? One thing is for certain, 2018 will be a defining year, not only for Bitcoin, but all cryptos.
Summary
Bitcoin supply is fixed (21 million coins) = inelastic supply = increased volatility
Mining difficulty and price are correlated
Rising prices drive the level of mining difficulty
Transactions costs can cause price crashes and price rallies